Residential Electrician Services
Boise, ID | Meridian, ID | South Salt Lake, UT
There's Never A
Good Time to Lose Power
There's no reason for you or your family to spend a night in the dark! Call Rocky Mountain Electric for 24-hour Emergency services. For any type of electrical problem in your home, RME has got you covered. Whether your home has a lighting, wiring, or service panel issue, our expert electricians are ready to handle any electrical repair or service need.
Make Upgrades That Count
Rocky Mountain Electric can help improve your life!
Add a ceiling fan in the bedroom to keep you cool and help improve sleep
Add an electrical outlet where needed
Add lighting in the pantry to see your food inventory better
Add the convenience of an electric car-charging station in your garage
* Rocky Mountain Electric is a BBB accredited business with an A+ rating
Count on Rocky Mountain Electric to take care of your family!
Call our residential electricians today in Boise, Meridian, and South Salt Lake to schedule service, repair, or installation of products in your home.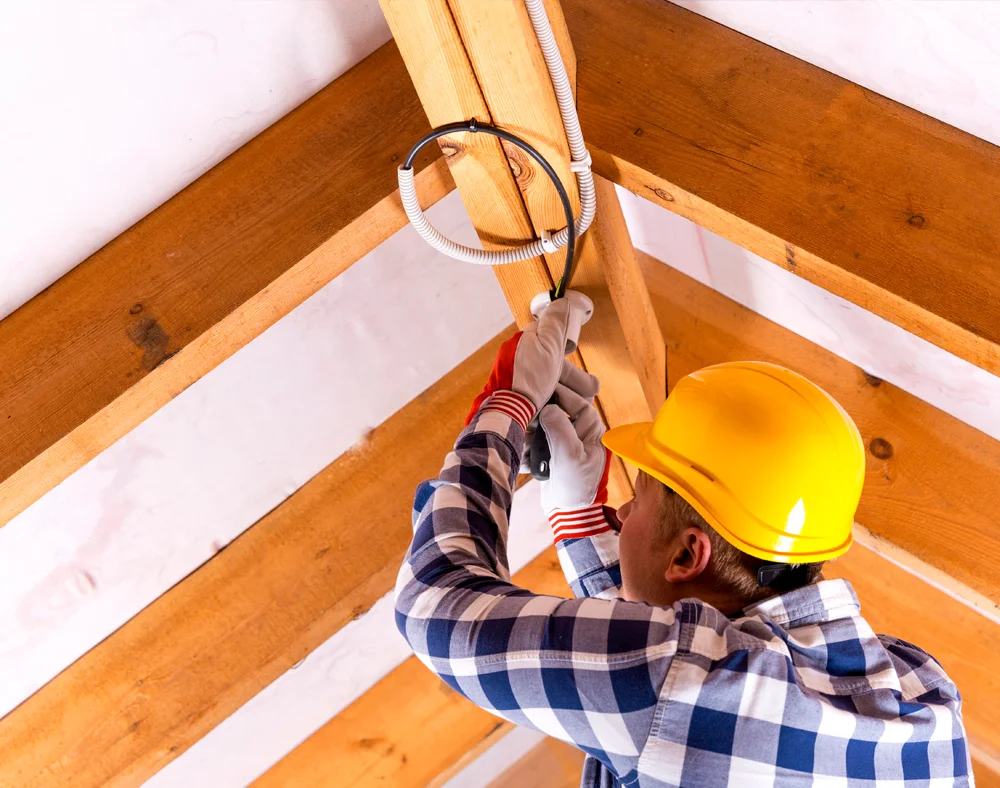 Residential


Electrical Services Include:
Attic, Ceiling, & Exhaust Fans
Interior, Exterior, & Security Lighting
Outlets, Switches, & Dedicated Circuits, & Wiring
Adding Power & Whole House Surge Protection
Electric Car Charging
Energy Savings
Generators
Hot Tub Installation
Power Outages & Troubleshooting
Breaker Panels