Ceiling Fans Installation
Residential Electricians in Boise, Idaho & South Salt Lake, Utah
Rocky Mountain Electric's


Residential Ceiling Fans
Get That Air Moving
Installing a ceiling fan can promote air flow, helps cool off a room, and it's also an extremely cost-effective way to save money on your heating and cooling bills. As far as the design of ceiling fan blades, how much air they move is determined by the pitch of the blades, so go with what is most appealing to you. Some choices include reversible blades, so you can reverse them to change the look.
What size and style of fan fixture to choose depends on your room size, ceiling height, and your décor. Some options to consider:
Standard Mount vs. Flush Mount Ceiling Fans
Standard Motor vs. Dual Motor Ceiling Fans
Indoor vs. Outdoor Ceiling Fans
Lighted Ceiling Fans (Single vs. multiple light fixtures)
Energy-efficient Energy Star Ceiling Fans
Remote-control Ceiling Fans
* Rocky Mountain Electric is a BBB accredited business with an A+ rating
Rocky Mountain Electric Professional Ceiling Fan Installation
Call the experts at Rocky Mountain Electric for secure, up-to-code, professional installation of your ceiling fan, from start to finish. We can even help you choose the right fan for your room.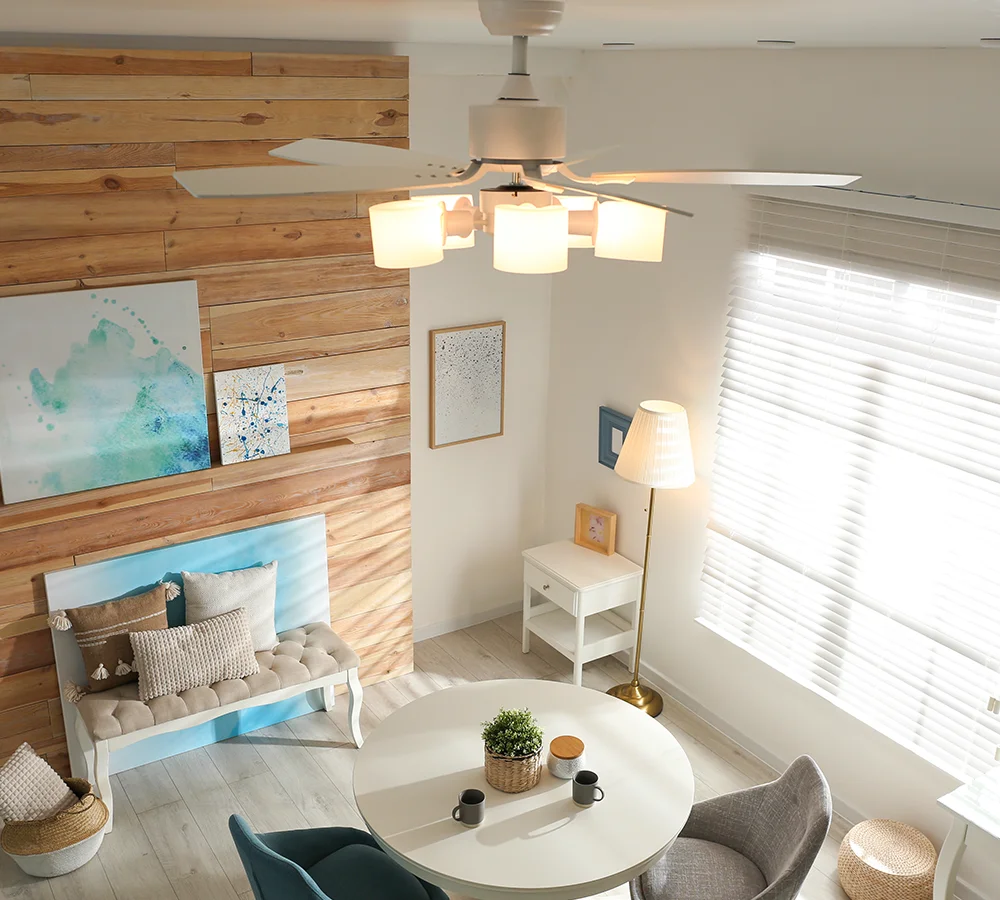 RME, Inc.


Ceiling Fan Installation & Repairs

Ceiling fans are also available in a variety of finishes for blades and base, including natural, auburn, black, and white finishes, and metal finishes including Bronze, Nickel, Pewter, and more. Plus, Ceiling Fan Accessories can enhance your décor, including light kits, pull chains, angled ceiling adapter, and more.

Rocky Mountain Electric can help you get that air moving with expert ceiling fan installation, replacement, or repair, plus you can trust us to make sure you choose the right ceiling fan for your space.

Call RME to install a ceiling fan today!