Exhaust Fan Installation for Bathroom & Laundry Room
Exhaust Fan Electricians in Boise, Idaho and South Salt Lake, Utah
Rocky Mountain Electric's


Exhaust Fan Installation
Rocky Mountain Electric Will Exhaust All Options
Exhaust fans are pretty necessary for rooms that tend to get higher moisture levels, like the bathroom and the laundry room. These exhaust fans are extremely functional, but there is also a variety of decorative exhaust fans that can cover your room size and needs, quietly and efficiently, while offering styles and features to suit your taste.
How an Exhaust Vent Fan Works
When you turn on your bathroom or laundry room's exhaust fan, air is sucked out of the room through a vent duct that leads to the roof, or to an exit vent on the outside of your home. Some available exhaust fan features include a timer, and humidity sensors that kick on automatically when your bathroom's moisture levels cross a certain threshold.
* Rocky Mountain Electric is a BBB accredited business with an A+ rating
Rocky Mountain Electric Exhaust Fan Electricians
For bathroom or laundry exhaust fan installation or repair, call the experts at Rocky Mountain Electric today!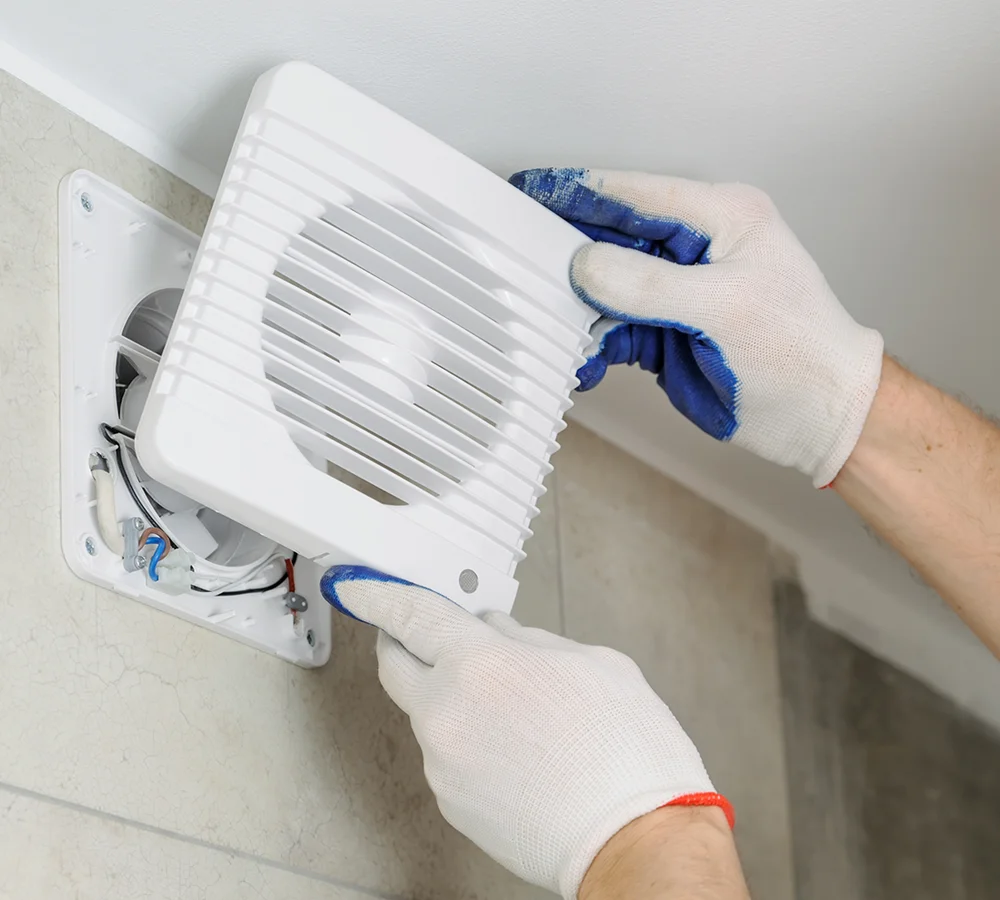 RME, Inc.


Bathroom & Laundry Exhaust Fan
Bathroom Exhaust Fans
It's important to use your bathroom exhaust fan every time you create moisture through a shower, bath, or otherwise. The fan will help remove excess moisture, stale air, and odors, making it more difficult for mold, mildew, and bacteria to thrive.
When you take a hot and steamy shower, without proper ventilation, that steam can cause your bathroom's paint and wallpaper to peel, leading to structural damage through wood rot, along with giving microorganisms a place to grow and possibly triggering allergies or respiratory illness
Laundry Room Exhaust Fans
An exhaust fan is important to have in your laundry room for several reasons, including helping to control moisture levels, prevent mildew and lint fires, keep your home cooler, and help keep your family healthy.
If your bathroom or laundry exhaust fan is broken, it is important to get it fixed as soon as possible. Call the experts at Rocky Mountain Electric today!