Electrical Outlet & Wall Switch Repair
Outlet & Switch Installation in Boise & South Salt Lake
Rocky Mountain Electric's


Outlets & Switches Services
Electrical Outlets
Electric outlets (or electric receptacles) can be mounted where you need them – on the floor, wall, or even on the ceiling, to make it a short trip from your plug-in location to lamps, appliances, charging stations, and more.
Wall Power Stitches
Wall switches create a way for you to easily turn power on and off, making powering electrical essentials like lighting, TVs, computers, and HVAC systems, as well as charging cars and devices, convenient and easy.
* Rocky Mountain Electric is a BBB accredited business with an A+ rating
Rocky Mountain Electrical Outlet & Wall Switch Repair
Call the experts at Rocky Mountain Electric today!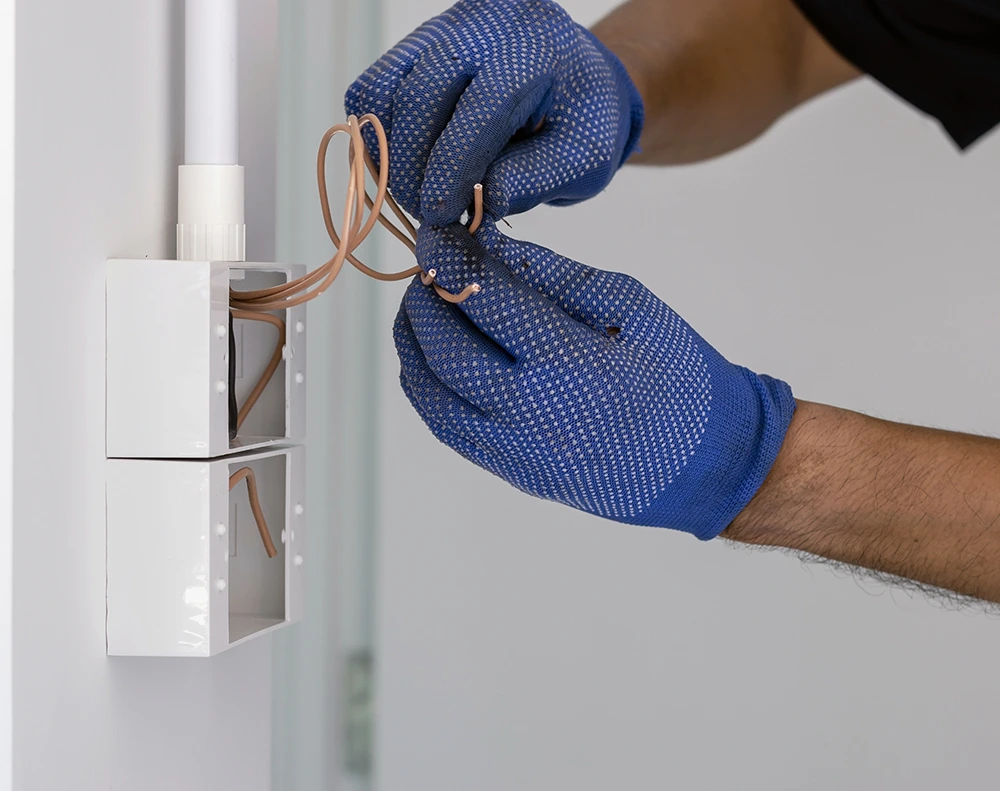 RME, Inc.


Qualified Electrical Technicians
When It's Time to Call a Professional
Over time, wear and tear can cause connections to become loose, creating a potentially hazardous situation. If any outlets or switch plates become hot to the touch, or show any discoloration, it's important to have a professional make an inspection.
Also, it's important that outlets and switch cover plates are in good condition so that no wiring is exposed. We can replace any missing, cracked, or broken cover plates.
The qualified technicians at Rocky Mountain Electric are always looking for ways to help keep you and your family safe, call us today!