Whole House Surge Protection Installation
Power Surge Protection in Boise, ID and South Salt Lake, UT
Rocky Mountain Electric's


Whole Home Surge Protection
Protect Your Investments
In this day and age, most people know that it's a must to have a surge-suppressing power strip protecting your computer, but did you know it's a good idea to have your entire home's electrical system protected from energy spikes and lightning strikes?
Not only can your computer be damaged by power surges, but so can the other electronics and appliances in your home, including your HVAC unit, hot tub, washer, dryer, refrigerator, stove, TV, entertainment center, and small appliances.
An Ounce of Prevention…
That's why being preventative about installing whole home surge protection is important, because with unpredictable situations like a summer thunderstorm, power outage, or tripped circuit breaker, if you don't have surge protection when you need it, it's already too late.
* Rocky Mountain Electric is a BBB accredited business with an A+ rating
Rocky Mountain Electric Circuit Whole-Home Surge Protection Installation
At Rocky Mountain Electric, we are surge protection experts! Our electricians will help you find the best solution for your home. Call us today!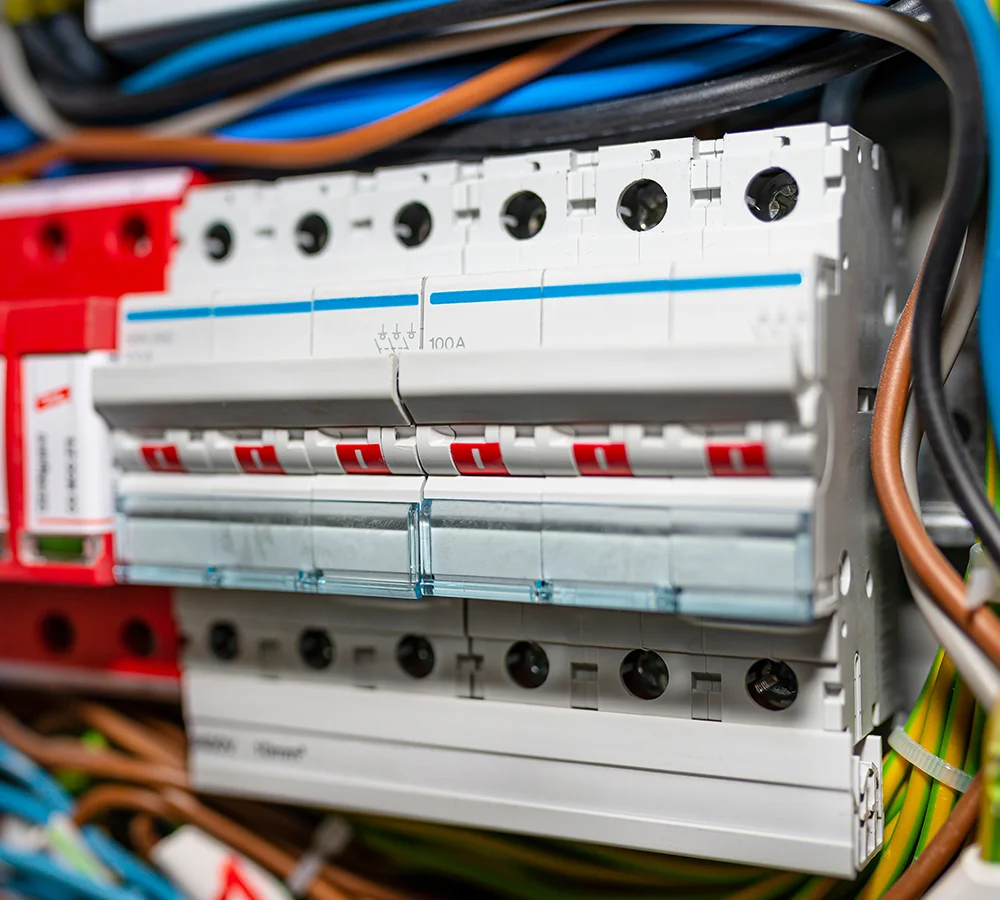 RME, Inc.


Surge Protection Experts
Why Consider Installing Whole-Home Surge Protection? It all comes down to protecting your investments.
Protect Electronics from Damage
Increasingly, most households have a good amount of electronics and technology, which could easily be damaged in the case of a power surge. Whole home surge protection can help you avoid losing money, time, possible data loss, and the waste of having to replace your electronics prematurely.
Lengthen the Life of Electronics
The majority of power surges that may affect your electronics come from within your home. These "transient surges" are usually short and while they don't cause much damage, over time they can degrade performance, and shorten the life of your electronics.
Layer Surge Protection for Extra Safety
It's smart to have more than one line of defense when it comes to whole-house surge protection. Especially if you have a substantial electronic, computer, or home entertainment system, it's a good idea to install layered surge-protection at both the electrical circuit panel, and at the site of your setup.
Safeguards Your Entire Home
While it's important to protect your electronics and appliances, having damage to your home's electrical system is costly and inconvenient. When transient surges are emitted from your home's appliances back to the circuit breaker panel, it can affect all of your outlets. A surge protector at the panel can stop the transient current before it can do further damage.