Exterior & Security Lighting Installation
Outdoor Lighting Installers in Boise & South Salt Lake
Rocky Mountain Electric's


Exterior & Security Lighting
Rocky Mountain Electric is Here to Light Your Way
There are many reasons to have outdoor lighting around your home or business. From small jobs to large projects, the professionals at Rocky Mountain Electric can help you choose the right lighting for your residential or commercial outdoor space.
* Rocky Mountain Electric is a BBB accredited business with an A+ rating
Rocky Mountain Electric Professional Exterior & Security Lighting Installation
Call Rocky Mountain Electric today to have one of our experienced techs help you create an outdoor lighting design for your home or business.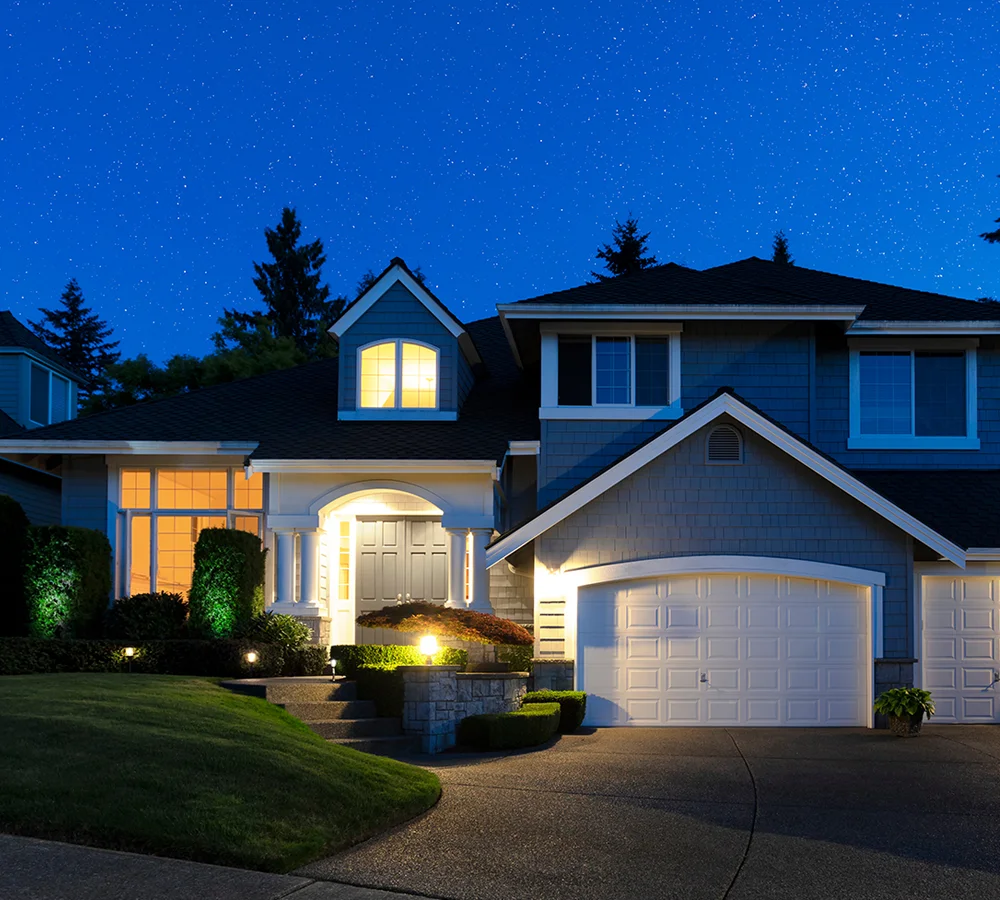 RME, Inc.


Residential or Commercial outdoor Lighting Installation
Reasons to Consider More Exterior Lighting:
Safety: Well-lit paths, walkways, and entryways can be not only beautiful, but make it easier for people to navigate areas outside your home or business safely. Lighting for safety can help prevent accidents, and deter potential crime.
Security: Exterior illumination around a property can deter both criminals and animals. Lighting up areas near windows and doors can leave fewer shadows to hide in, and also makes it easier for security cameras to pick up any potential incidents or wrongdoing.
Beauty: When you have prominent yard accents that warrant highlighting such as signs, flag poles, trees, waterfalls, or rock features, lighting can really increase visual pleasure, and curb appeal. Outdoor lights can help you enjoy landscape features when it's dark, as well provide a maintained look.
Added Outdoor Space: You and your family can enjoy all of your home's space, inside and out, with a well-lit yard and patio. Whether you have a pool area, hot tub, fire pit, or garden space you want to enjoy after dark, exterior lighting is a worthy investment for homes and businesses.
Increased Property Value: A properly-designed outdoor light system for your home or commercial property can increase your property value because of the reasons listed above: having added safety, security, curb appeal, and areas of your yard that are usable in the dark will make your property more valuable.